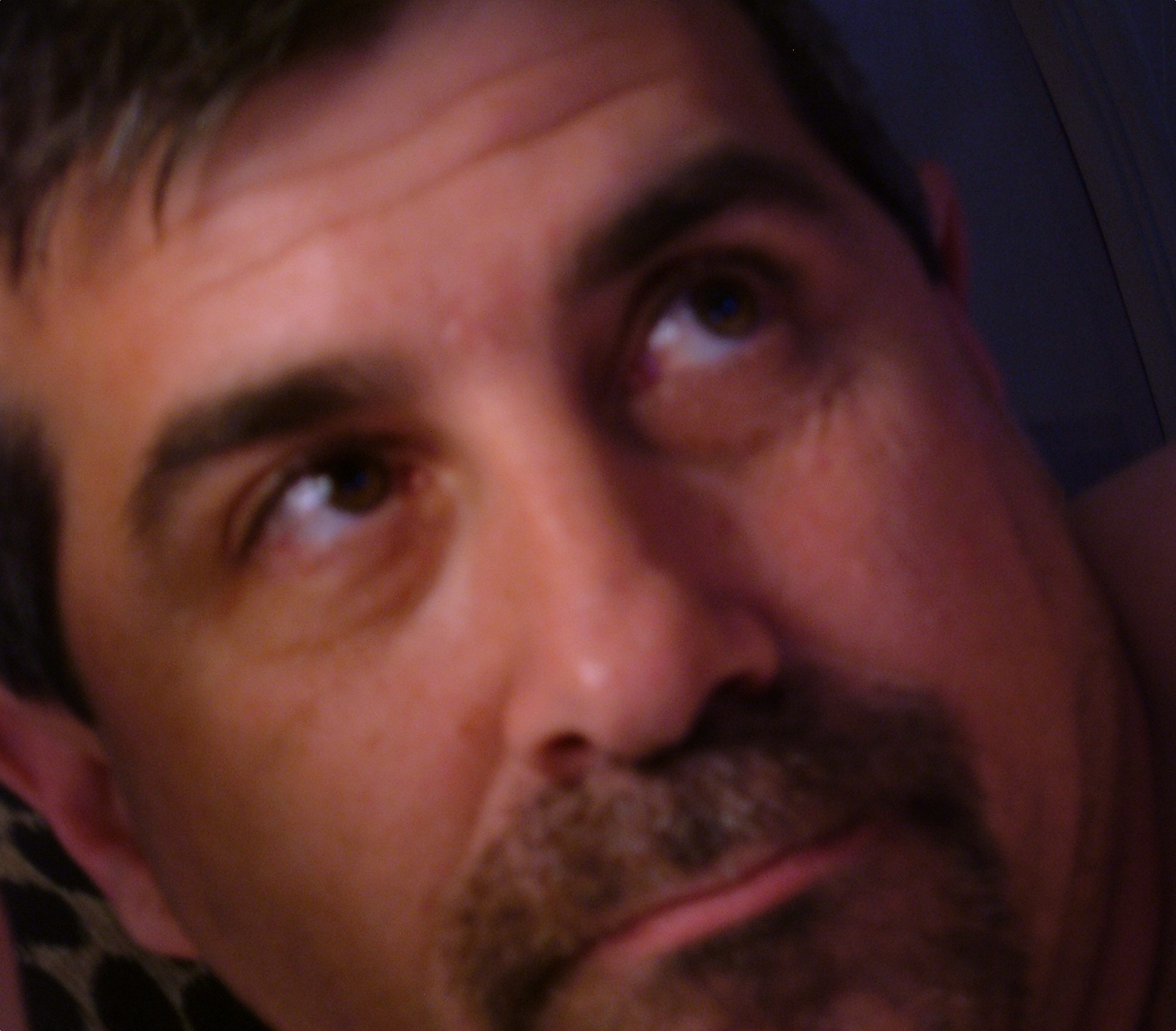 My Name is Charlie Magos, I am a musician, singer/song writer, and audio/video producer/editor engineer you might say. When I am not working during the day doing floors (carpet, tile, sheet vinyl etc…) you will find me in my studio working on music or working on video ads for our local TV station.
I have been playing in bands for 25 years until recently. I guess for the past 3 or 4 years I just haven't had the time or energy to get it together. It all started when I was a wee little boy and mom and dad would bring my brother and me to Nanny's parties. We would eat and the grown ups would be drinking and having fun. I guess some would be playing cards, and some would be listening to Uncle Genie play his guitar. There I would be right there along side him watching in amazement. I guess I was about 5-6 years old.
Then everyone would ask me and my brother to sing. We sang songs like "Don't sit under the apple tree", and "Rain drops are falling on my head". It was fun and I was kind of shy then, just like I am now. If I don't have my instrument in front of me I get a bit nervous to sing even today. Well a lot of years have gone by since then and a lot of bands. You can listen to music I have done on my music page. You can also see most of the bands I have played with too!
To get out my frustrations of not performing live anymore I go to different local establishments and sing Karaoke. Most of the places ask me if I have a band together and could book me in there place and I just say "No not anymore". One of these days I am going to put one back together again.
So check it out!
I am working on originals now you can hear them on My Music page so if you like what you hear, or you just want to tell me what you think, Sign my Guest Book or send me an e-mail please!
I have been working on my own music since 2005; I am making progress but slowly. It is frustrating working alone but its fun too! My works are getting better the older stuff seems a bit hokey but I think I am getting the feel for the deeper meaning. It's in there I just need to get it OUT! I would really love to get someone else involved in the music I have. I think I would be easier for me to get it together, but I can't find a sole to help me. I have friends who play, but you know how that country tune goes " Find Out Who Your Friends Are". I found out I have none.
Chuck Magos Playing from 1980-?
A self taught Bass player who originally started out on guitar, Chuck didn't pick up an instrument till he was 18. Proof that talent can start at any age! Asked to try the bass after a short time on guitar, Chuck has been layin it down for over 2 decades! Shortly after discovering his passion for the "Bottom End" Chuck was recruited by a friend Rich Wilson to join a local "Elvis" act. He has Played in a band ever since!
Years of playing in different bands, whether it be Top 40, Rock, Country, or Alternative Rock, have given Chuck a vast repertoire of influences to draw from. Ask him what it is about music he loves, and you'll get an immediate response of "Everything, but originals are where it's at"!! Chuck has recently left a local classic rock band "CIA" to form this new fresh sounding Rock and Roll band "Signs of Life"!! With their great energy and vocal ability the talent this band has should get-em Rockin!
You know, there is so much that has gone on in my life. I owe my talent to allot of people, besides myself. That being Pro's as well as just other musician friends, I have learned a lot in my time playing from others! And I never thought I would get to where I am now, and that is not saying much compared to allot of other musicians, but I am proud of what I am doing now.....I have always had a good ear for sound, and I think I am in the right situation now. Trying to get a Production/Recording studio going, and recording my own stuff. It's just a shame with all the idea's I have, I can't seem to get with anyone to help me really put it out there. So I guess I am on my own until someone realizes what I have and wants to get involved.
Writing, singing, and recording is a passion of mine, and I hope anyone who hears my stuff enjoys it. That's about all I can hope for. So I hope you enjoy the music and the website and I would love to hear from anyone and everyone who stopped by to check it out. Thanks and have a good life!!!
Please Check out the rest of the site and enjoy the music. You can see all I have been doing and if you e-mail me we can discuss more if you want to record your band or work on tunes with me I am certainly up for it!